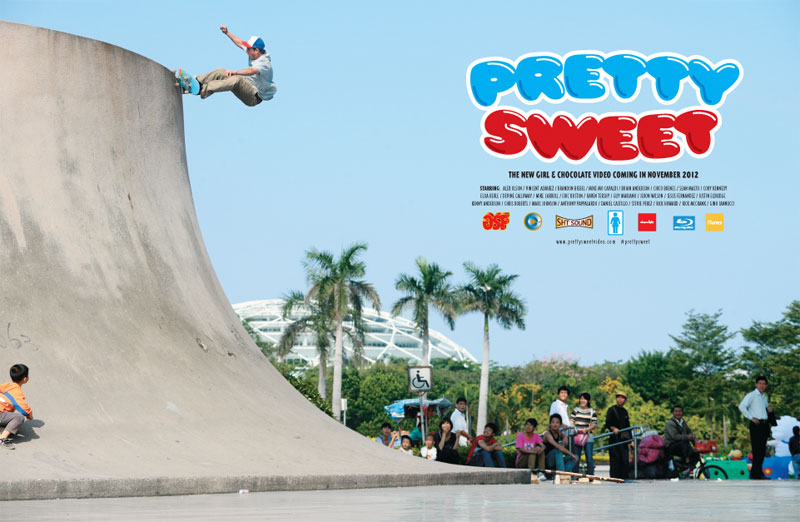 Get a load of the trailer (above) for the new Girl Skateboards and Chocolate Skateboards skate movie called PRETTY SWEET coming out on November 16th.
Get yourself psyched with this raaaaad teaser viddy (below) featuring extracts from previous movies such as YEAH RIGHT and the HOT CHOCOLATE along with some fresh (and fucking amazing) footage from Pretty Sweet of Mark Johnson.
We'll be watching and reporting back at the London premiere in Shoreditch on the 19th November so watch this space.